03 Dec
How to Purchase Via 24Seven Website
On the digital platform of the technology, 24seven has established a web-based pharmacy within Nepal. To successively make our customer's online purchase possible, here are the steps that you need to follow:
Note:
You can sign up with a new account before making a purchase.
Step 1:Search Product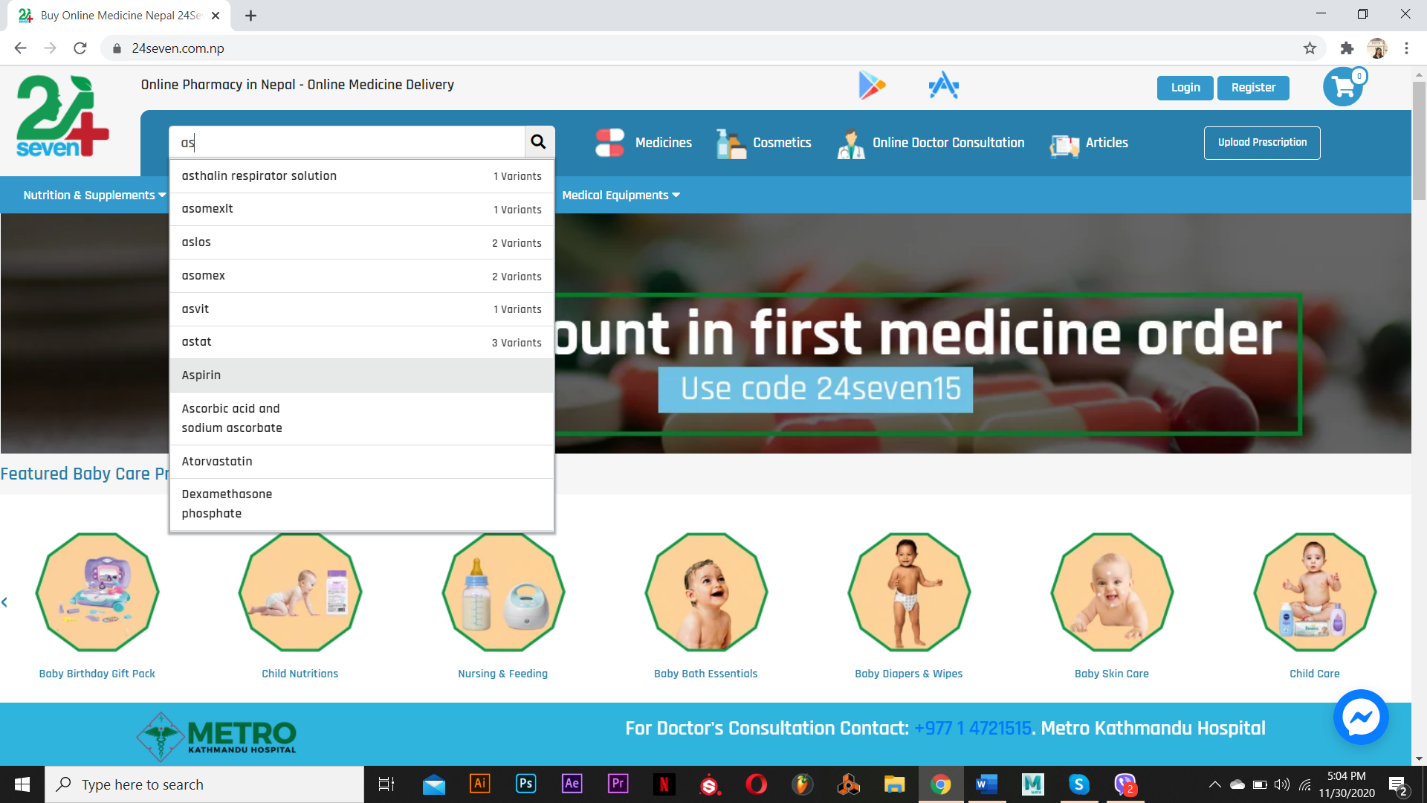 The search button of the website allows you to find particular items of medicines and cosmetics. You can find high quality medical and cosmetic products. Besides, the website recommends related products for you.
Step 2:Add product to cart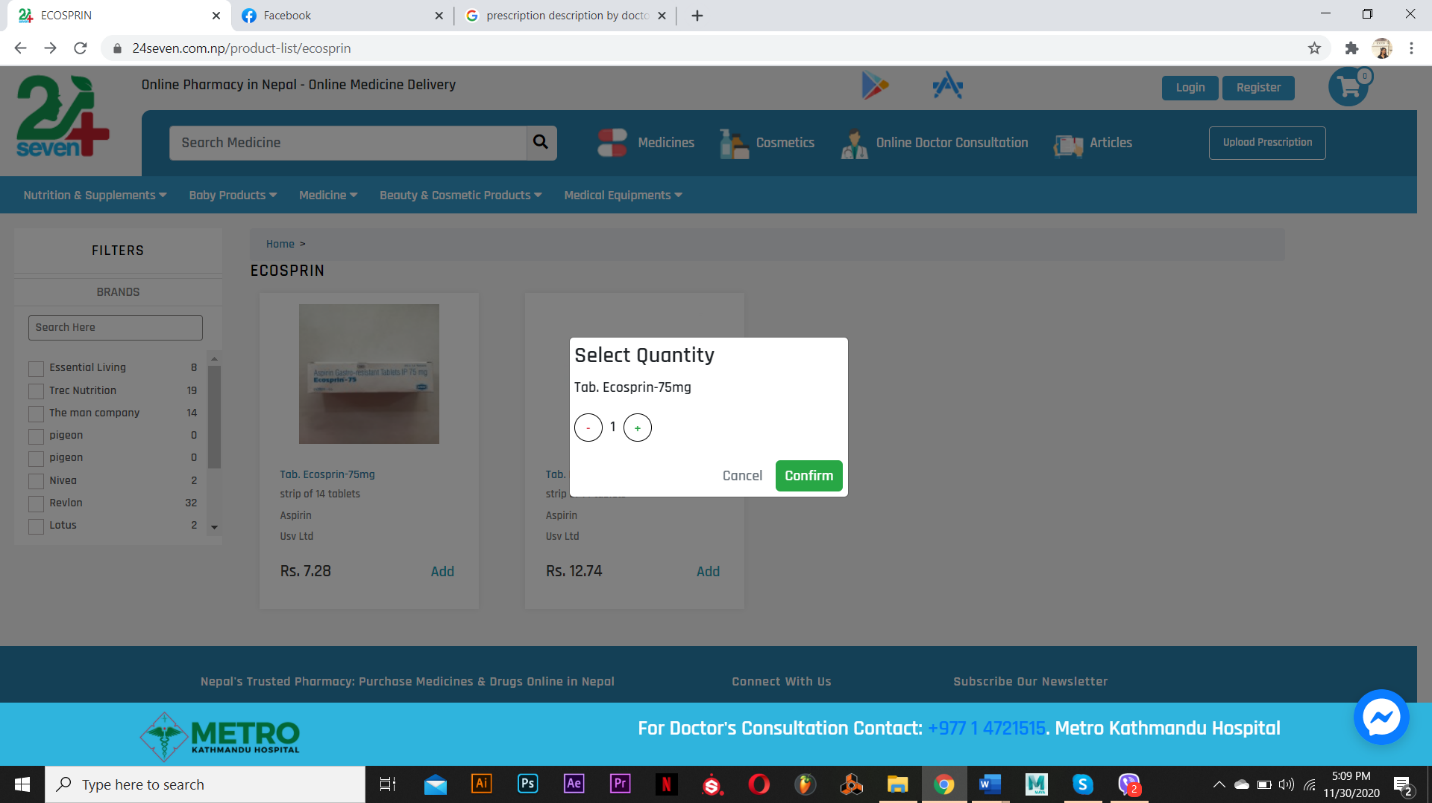 Select one or more items from the website accordingly. This step ensures you add items to your online cart. Do not worry, as you can manipulate your shopping cart before placing an order as well.
Step 3:Checkout with location and contact details
With the identifiable name, make sure to put the correct location from where you can pick up.  Do not forget to add a contact number with the full 10-digits of the number.
Step 4:Add your prescription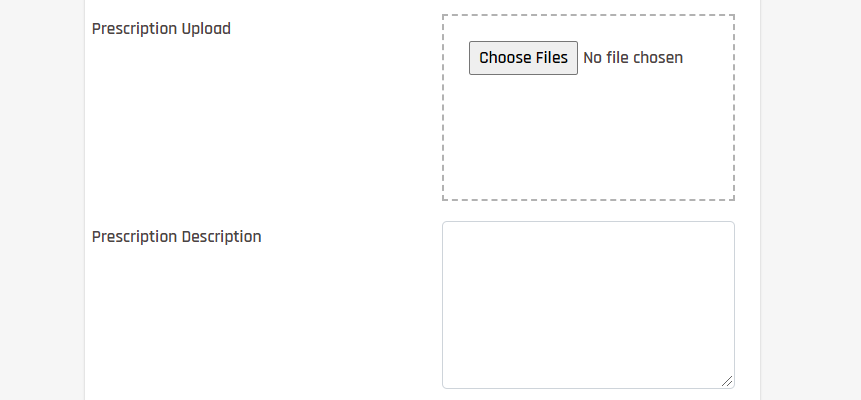 To stay safe from any legal requirement, make sure to upload or add the prescription from the doctor. If not required, then you can skip the step.
Step 5:Select the payment method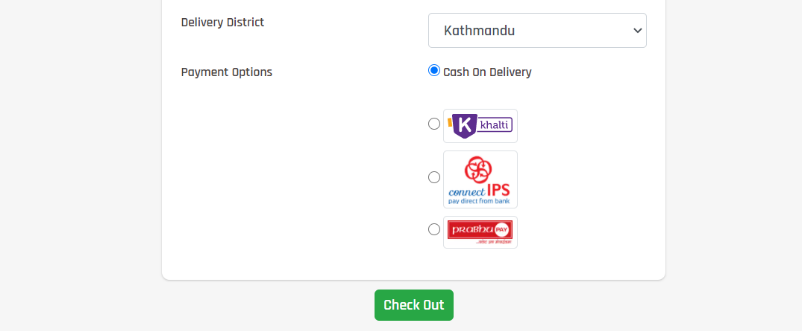 With three different payment methods, 24seven has made purchasing accessible. The options are cash on delivery, Khalti payment, IPS payment, and Prabhu payment.
Step 6: Verifying your product
Once you fill in all the information, you can click on the checkout button. To verify your product, one of our team members will make sure to call you to confirm your order. For the change from your shopping cart, you can perceive help from the employee.
Step 6: Product approval
Once the verification is successful, we approve your items to dispatch to the provided delivery address. It gets well set with an invoice of your location and contact details as per your information.
Step 7:Cash on delivery
One of our professional delivery team will be at your service of handing the packet of product. The address and the contact details will be as per the details that you have filled out. At this time, you can make your payment in cash in case it is pending.
---
You can also purchase our product through our Mobile Application .
Please Click the below link: